How to Truly Look Attractive in your Next Photo?
Let us be real! In every picture, we are looking for nitty-gritty that would have been better. Maybe the smile could have been better, or the hand placement was not on-point. Many go like, wish my jawline would have looked good. Well, let us tell you something. No one is perfect, even in pictures. We will always find something that was not good. Perfection is unachievable, so do not run after that. However, there are some points and tips that can help you truly look attractive in your next photo.
These tips will allow you to work on some details that can make all the difference. Just fixing or caring about one little thing can make your photo stand out. Now, you already look great. All you need to do is to work on the way you approach photography. Consider these tips as super tricks that can help you.
Tips to Truly Look Attractive in your Next Photo
All the tips and tricks are legit pivotal in photography. That is why; considering them will enable you to take the extra mile and look oh-so-stunning! Without further detours, let's get straight to the tips.
Examine your Previous Pictures
First, you need to study your previous pictures, both you like and dislike. A smart way is to take five of your top-favorite photos and disliked ones. Knowing both sides of the coin will allow you to take an informed approach for your next photo. Now, closely examine each one of them. Look for patterns in both pictures. Next, think about what makes you look great in your top favorites. Maybe, it is your styling, angle, light, hairstyle, smile, or anything. Do the same for the disliked ones. Take mental notes, or you can take write them somewhere. Now, recall these notes when you are taking your next photo.
Tip: Do no repeat patterns. It will create monotony in your pictures. Do not shy away from always experimenting with something new.
Fix your smile!
Do not hide that beautiful natural smile of yours from the world. We know that pulling off a natural smile can be hard, but it is totally worth the shot. You will stand out and give out positive vibes. Now, to do it, forget for a moment that you are in front of a camera. Slightly raise your tips from the edges without stretching your mouth. You need to be very relaxed and think of something funny. A very natural, effortless, and beautiful smile will come.
Tip: A smile is not required in every photo. Do not solely on it. If you do not feel like smiling, there is no need to do it unless it is mandatory. Wearing a bright lip shade can enhance your smile.
Work on your pose
Now, this is where doing it naturally can ruin your shots. You will have to work. Do not leave your arms at your sides; instead, lift them. Next, turn to one side to give a headshot. That way, you will look thinner, not awkward. Doing this will give a more attractive outlook on the whole picture. slightly tilt your head and show one side. Lastly, take care of your hands. Do not leave them aimlessly. Instead, place them strategically. You use to touch your face or hair. When sitting, you can fold them or use one hand to support your head. Moreover, you can hold any prop.
Tip: Roll your shoulders back and take a deep breath. This will allow you to pose without holding any stress in your body.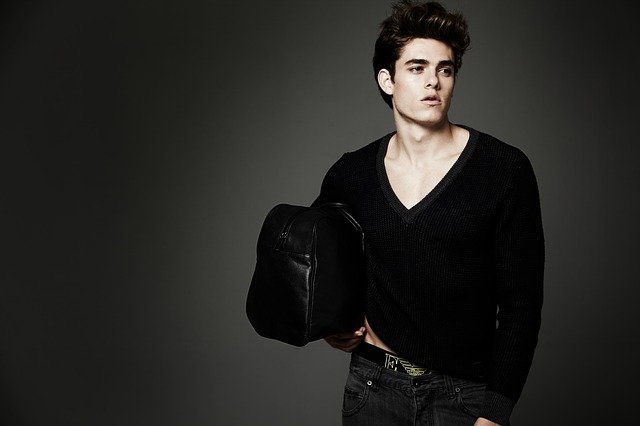 Make-up!
This very important factor affects a lot the way you think about your pictures. That is why; you need to give it due consideration. Make sure your foundation matches your natural skin tone; it cannot be either too pale or dark. Otherwise, it will be clearly visible in your pictures, especially when the flash strikes your skin. Use a concealer for all blemishes, spots, and marks. Highlighter is the king of makeup these days. Having an optimal touch of it can make all the difference.
Tip: Talk to your make-up artist, stylist, and photographer about makeup. That way, all maestros can develop a make-up look that will work for the best. If you are doing it for yourself, experiment with how different make-up looks came out in your previous ones.
Style for the Best
As they say, dress to impress, you need to work on your look. You need to try out different outfits, pairings, and shoes. Now, everyone has a signature look. Well, the very same look can be problematic as well. That is why; never just stick to one look. Bring variations. You can get inspiration from fashion magazines, Instagram, and your favorite influencers. Whatever you do, never forget to add your personal touch to it.
Moreover, you can ask for styling tips from your friends and family. Lastly, feel confident in your new choice of outfits. Your photos will ultimately come out great as your confidence will make the outfit stand out.
Tip: You can also consult a fashion stylist if feasible for you. However, do not go for outfits that do not resonate well with you.
Get yourself moving!
Do not glue yourself with one thing pose or stagnant shots. That can easily get boring over time. Instead, move for your pictures. That will result in more lively and energetic images. For instance, you can walk slowly while the photographer takes shots of you. Start running or get a bike for a summer look. Hop on a swing and naturally smile. That can actually help you truly look attractive in your photos. One can also get shots while playing a sport. Moving in your images will bring life to your pictures, and they will look different.
Tip: Do not act. Move with your natural element and ask your photographer for guidance as well.
Props can Help
Props are an underrated part of amazing photos. Professional photographers, to fill up the void and enhance the main subject, place them in images. Moreover, having props will result in a more dynamic photo. Plus, they give an anchor to your hands and help you eliminate any awkwardness. It can be a bag, coffee mug, or even flowers. A Starbucks cup is a popular prop. In fact, do not shy away from placing your favorite meal in front of you or even a glass of champagne. Be creative.
Tip: You do not need always need to hold a prop; you can place them in the settings as well.
Be Yourself!
You will always look more attractive in your natural element. Do not fabricate, only enhance. That way, your images will ultimately look good. Moreover, you will feel good about yourself. Discuss it with your photographer or stylist; that is how you can preserve your natural persona.
That is all! It is time for you to truly look attractive in your next photo.